Located in Neepawa MB and surrounding areas.
​A registered charity run by volunteers
.
We rely on foster homes as a way of saving the many strays and homeless animals.
Everything is supplied , all we need is spare room in your heart and home to help make the life of a homeless cat happier. ​

In 2018 we acquired a small shelter to help us save more lives but foster homes are the back bone of our rescue. They provide care a shelter cannot as well as socializing. Please consider fostering as a means of saving lives


Donations are the backbone of our rescue and every dime that is donated goes toward helping the hungry, homeless and feral cats in our area. Every donation over $20 is eligible for tax receipts. Please provide address and postal code.

Consider becoming a monthly donor through paypal, postdated checks to Box 7, Riding Mountain MB R0J1T0 or e transfer email catstnrrescue@gmail.com


​​​
​
​

​
We are in constant need of volunteers: Fundraising ideas and events
​Transporting cats to vet appointments
Gathering food/litter/supplies for the homeless and fostered cats.
Any help you can provide no matter how big or small is important!​ Become part of our rescue in a volunteer position. No obligation as far as time or commitment. Its all welcome.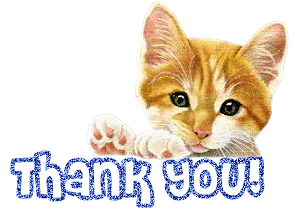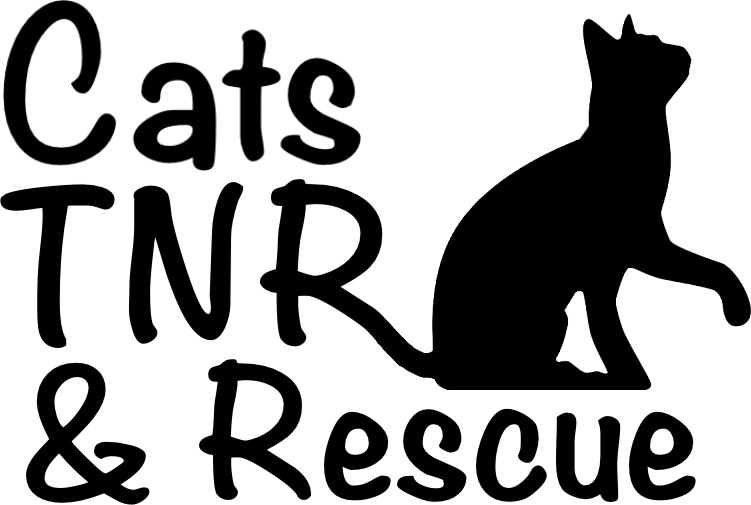 So...adoptions have been a little slow and we have a lot of adult cats looking for homes. We've decided to do an adoption incentive! From now until the end of the year we will post a new cat every week for a reduced adoption fee of $50.
Any cat of the week that gets adopted gets you a chance of 3 ballots​ for our prizes below. All other adoptables not cat of the week will get 1 ballot to enter for prizes.
2 pri​ze packs to be won.
​
Prize 1: A 32' high cat tree made by Broken Creations in Treherne MB​

Prize 2: A starter pack of cat/kitten goodies including a box of litter, litter box, scooper, blanket, treats, food, toys and dishes​​
Meet Patches!




DSH grey/white female




3 years old




* fully vaccinated/dewormed


*spayed

Patches ​came into rescue with 5 babies at her side. She was skin and bones and she had her health issues but a year in and she is lookin good! Patches does have a couple of bad habits. She really likes ppl food but it is not good for her tummy so a home that keeps food off the counters is ideal. As well... she is a scratcher. But that too can be remedied with nail caps which prevent her from scratching anything. And they come in all sorts of fun colors! Patches has had a pretty awful start in life, but we are hoping even with a couple of faults she will find that perfect home. Patches would prefer being the only cat in the home as well. ​She has SO much love to give! A real sweetheart!
Indoor home


​​​​​​
Meet Patches!




DSH grey/white female




3 years old




* fully vaccinated/dewormed


*spayed

Patches ​came into rescue with 5 babies at her side. She was skin and bones and she had her health issues but a year in and she is lookin good! Patches does have a couple of bad habits. She really likes ppl food but it is not good for her tummy so a home that keeps food off the counters is ideal. As well... she is a scratcher. But that too can be remedied with nail caps which prevent her from scratching anything. And they come in all sorts of fun colors! Patches has had a pretty awful start in life, but we are hoping even with a couple of faults she will find that perfect home. Patches would prefer being the only cat in the home as well. ​She has SO much love to give! A real sweetheart!
Indoor home


​​​​​​
Meet Patches!




DSH grey/white female




3 years old




* fully vaccinated/dewormed


*spayed

Patches ​came into rescue with 5 babies at her side. She was skin and bones and she had her health issues but a year in and she is lookin good! She does have a couple of quirks.
​She really likes ppl food ( probably from dumpster diving) but it is not good for her tummy so a home that keeps food off the counters is ideal. As well... she is a scratcher. But that too can be remedied with nail caps which prevent her from scratching anything.
​ Patches has had a pretty awful start in life but you would never know by her personality.
She would prefer being the only cat in the home as well. ​She has SO much love to give! A real sweetheart!
Indoor home


​​​​​​