We are endeavoring to bring the stray cat population under control in the town of Riding Mountain. Trapping was started in August with the help of Cathy Dafoe and Shelby Dafoe. We have several feeding stations set up in the town to feed the stray cats and trapping was started at these locations.
21 cats were trapped and fixed of these 11 were female with the potential of having 3 litters each a year.
17 of these were adopted to homes.
1 went to a barn home and 3 were released and are being fed and shelter provided. That's a staggering number of litters prevented. Potentially from those 11 females they could have produced 66 kittens in one year even if only 2 out of every litter survived.​​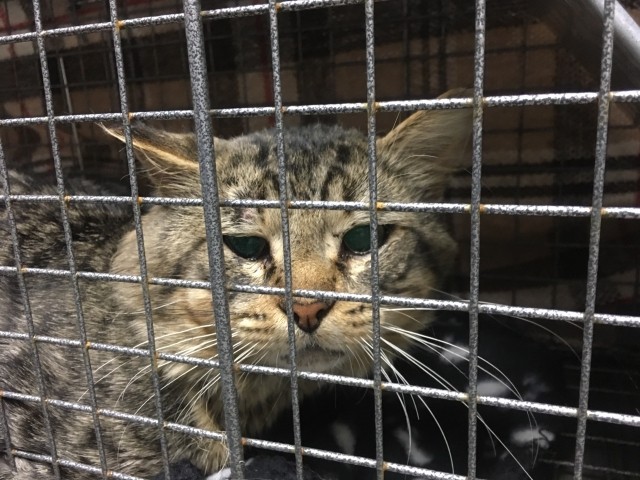 This big male tabby was rehomed to a farm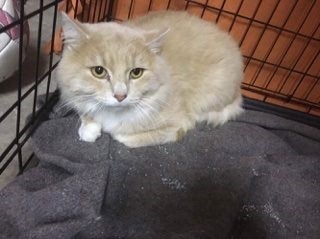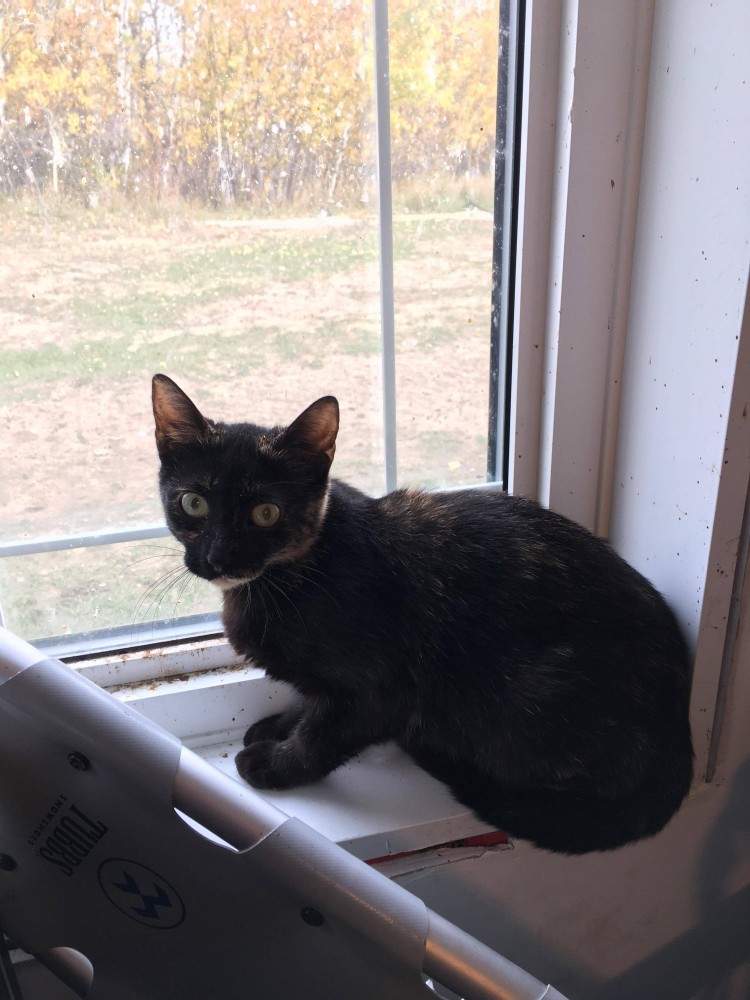 This fall in 2017 we took on a project in Wellwood where we trapped and caught 16 homeless stray cats! These cats were feeding on the dumpsters and handouts from friendly locals.
Of these 16 cats 2 of the more feral cats went into our barn buddy program where they have found a barn home together. We are happy to report that both of these cats have made themselves a home where they are busy catching mice and still have provided a warm place to live with daily food and water.
As of Dec. 2017 we have found indoor homes for 4 of the 16 cats and 6 are now socialized enough to be on our adoption list. 4 are close to being ready for adoption but will stay in a foster home until they are better socialized. This process can take time but the rewards are worth it all! Every cat deserves a chance and has a purpose!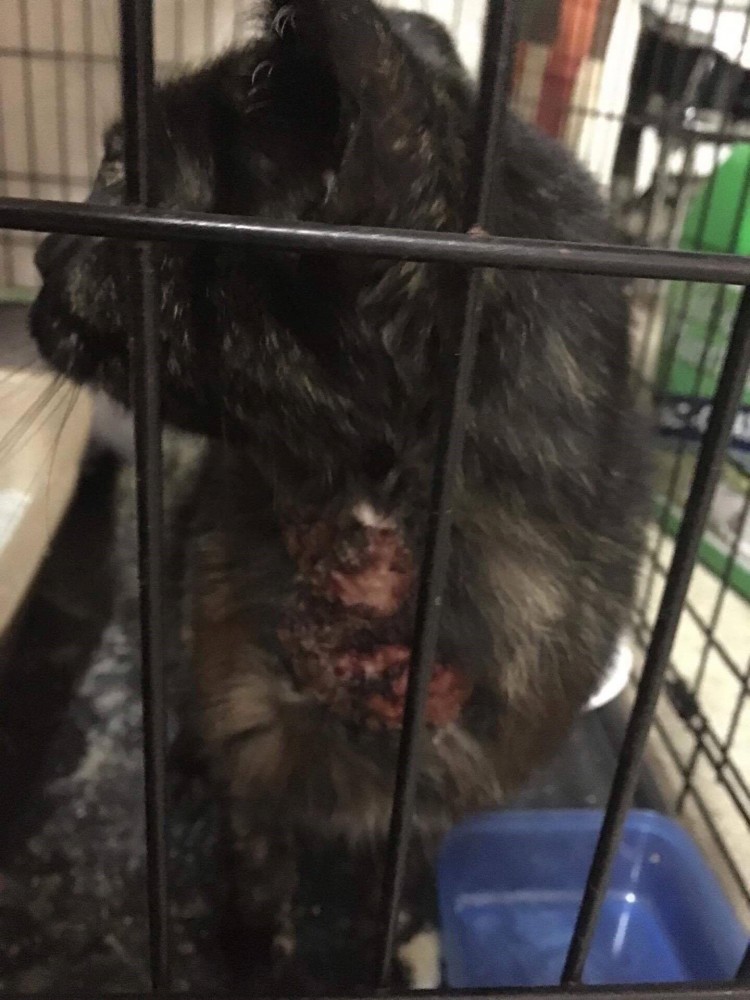 Claire ( wellwood #16) was found wandering the town badly injured. She was trapped, vetted for horrible chemical burns on her body and mouth. In her case we believe the owners moved out of town and left her. According to her tattoo she is 12 years old. This sweet girl has been given another chance. Claire has been adopted into a loving home.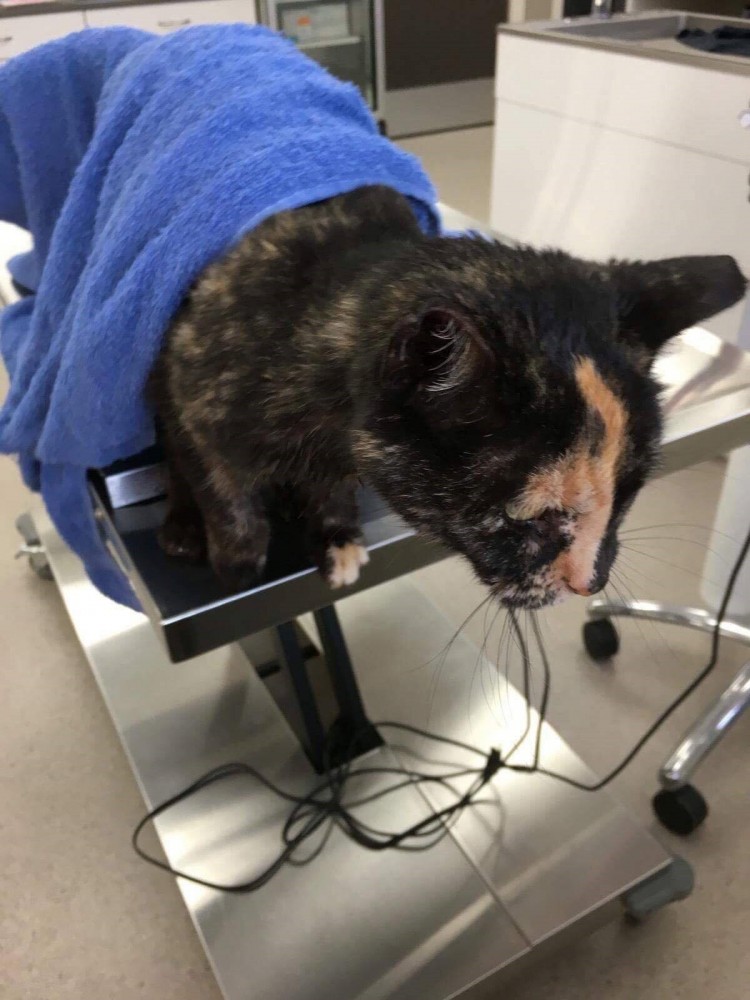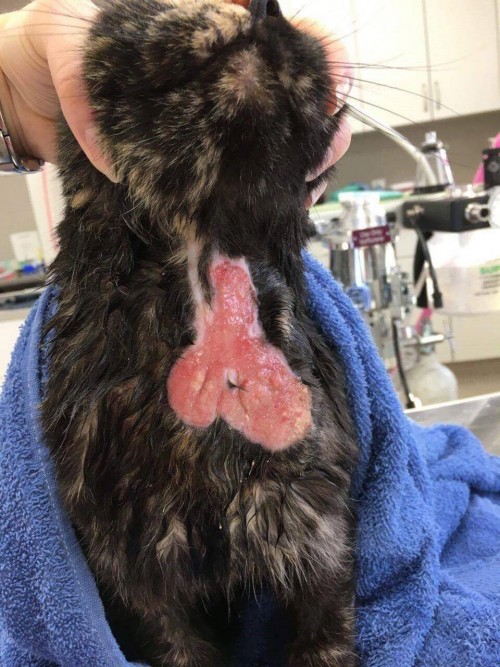 2017


​

We were able to trap and fix 13 cats that were returned. 6 kittens were surrendered and adopted out.
2 tame cats were adopted and 2 kittens went to Siamese rescue in Winnipeg into their program.
Over the two years we have done this 45 cats were fixed dewormed and vaccinated. Giving them a better chance at a happier healthier life and prevented countless litters of kittens