Little Oakley was born to a semi feral mom living outdoors and in a freak accident which resulted in a broken hind leg. She required
surgery to place a pin in the break. Thanks to donations and Dr. Marie North we were able to go ahead with her surgery. S​he has been adopted and is a happy healthy cat.
This is Houdini and this is one cat we will never forget!
We were called by the RM of Westbourne to rescue a cat left by animal control in a condemned disgusting house. We never imagined it would be as bad as it was. We searched and finally located him in the bathroom behind the tub and did what we had to do to get him out of the wall. ​This boy is now living a normal,bright life and is a real sweetheart!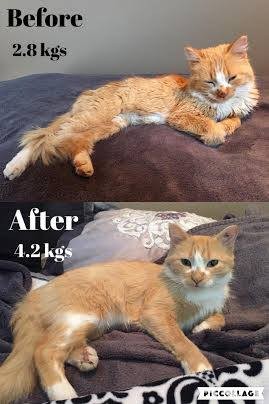 Another rescue contacted us about a extremely skinny stray cat living on a reserve who needed help right away. We took this girl in and when she arrived in our care we were shocked by the bad shape she was in. ​Ruby was extremely underweight, full of intestinal worms and had barely enough energy to walk. If she had not received help she likely would have passed away fairly shortly.
​
​After a few months of regular, small homemade meals that we gradually increased in size and than two deworm treatments she made a huge improvement and blossomed into this beautiful cat inside and out! Ruby nearly doubled her weight in a matter of months! After she learnt to trust people and the animals in her foster home. She was truly the most loving cat even after being mistreated prior. Ruby is one cat we will never forget and we are so happy we were able to be apart of her happy ending.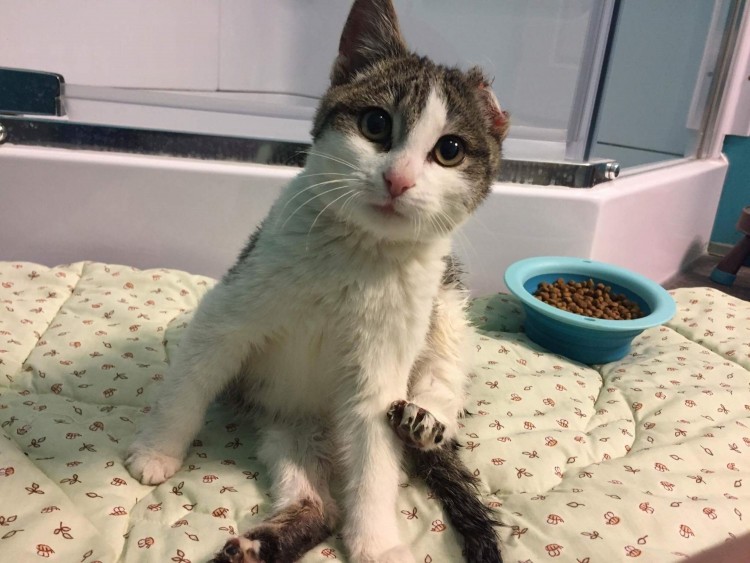 Eve affectionately known as Eevie
This little girl was trapped by animal control and left in the trap for too long in very cold temps.
Her ear and tail both froze as well as all her toes on her back feet.
Hydrotherapy was applied to try and save her frostbitten back toes but it was not successful.

The decision was made to amputate her back toes and see if she was able to adapt to just having the pad to walk on. She is an amazingly courageous little girl
She gets around ok . Better on carpet but she seems to be a pretty happy little girl in spite of all she has gone through.
She will not be adopted but stay in her fosters home where she is comfortable and knows she is safe.​​​​​​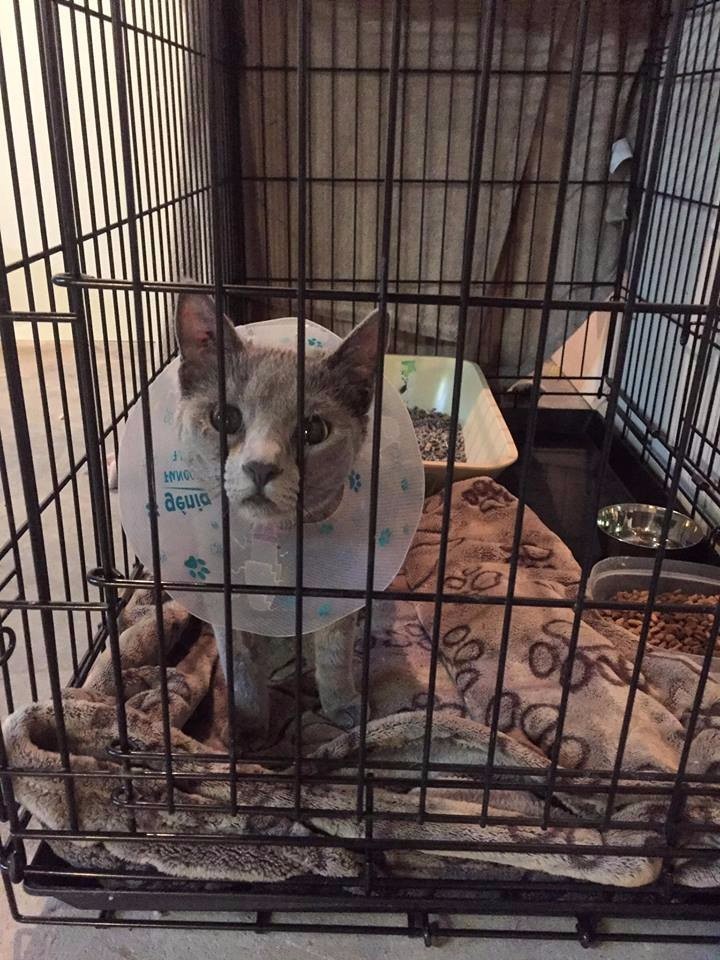 Majestic is another rescue story we will never forget. She came into our care

from

Wayway area

with an extensive open wound on her lower abdomen and

puncture wound to back end,

after she had been running from a group of dogs and fell from a tree causing a branch to cut her open pretty badly.
After her surgery she required kennel rest for at least a week to recover from her wounds and spay. She had a lovely personality even during painful times. Once Majestic was healed she was adopted to a wonderful home where she felt safe

and still loves spending time outdoors in the trees.


​Thank you to Carberry Vet Clinic for providing her with the best care during her surgery and recovery period.
​