Adoption Fees:
​Adoption Fees: Kittens (under 6 months) - $90 (or adopt 2 for $135)
Adults (over 6 months)- $75 (or adopt 2 for $120)
Cat Of The Month (Can Be Any Age)- $60
​
Email carrie_may1@hotmail.com or call/text our adoptions coordinator ​Carrie @ (204)721-3237 if you have any questions or are interested in meeting a particular cat.









Meet Loki
D.S.H. Pure Orange
1.5 Year Old – Male (Neutered & Vaccinated)

Loki is a affectionate guy who enjoys pets and cuddles. He gets along wonderfully with other animals and you will often find him playing or sleeping with them. Loki has also been exposed to children in his foster home and does great with a variety of age groups. Loki loves bed time and will come running to join you when he sees you headed to bed. Come warm temperatures you do have to be on the look out. Loki can get a little crafty and try to escape to the outdoors. He would need a home that could be sure he cant get away or even better, a catio where he can still get a little outdoor access. When he gets out he is a runner so keeping him indoors would be for his own safety.
Indoor Home | Litter Trained


Meet Nick!
DSH orange and white
9 months old- male (vaccinated/ neutered)​
​​
​​​Handsome, sweet Nick... this young boy is a shy fella but has lots of love to give. He would probably do better in a quieter home just because he is a little shy. Once he gets to know you though he will come for pets and loves to play with his kitty toys. This sweet relaxed boy would love to find his new family and forever home.
Indoor Home/ Litter Trained​
Meet Otis!
DSH grey tabby with white
8 months old-male (vaccinated/neutered)

Otis is a little character. He has come such a long way​​ In his foster home! He is a busy boy that loves to play with the other foster cat in his home and loves all the toys his foster mom has bought him. His most favorite toy is the dogs ball. He loves stealing it from the dog in his foster home:) Otis may take awhile to come around at first but once he feels comfortable in his new home he will show you his true character and a character he is! Otis seems to feel more comfortable around adults or older kids.
Indoor Home/ Litter Trained​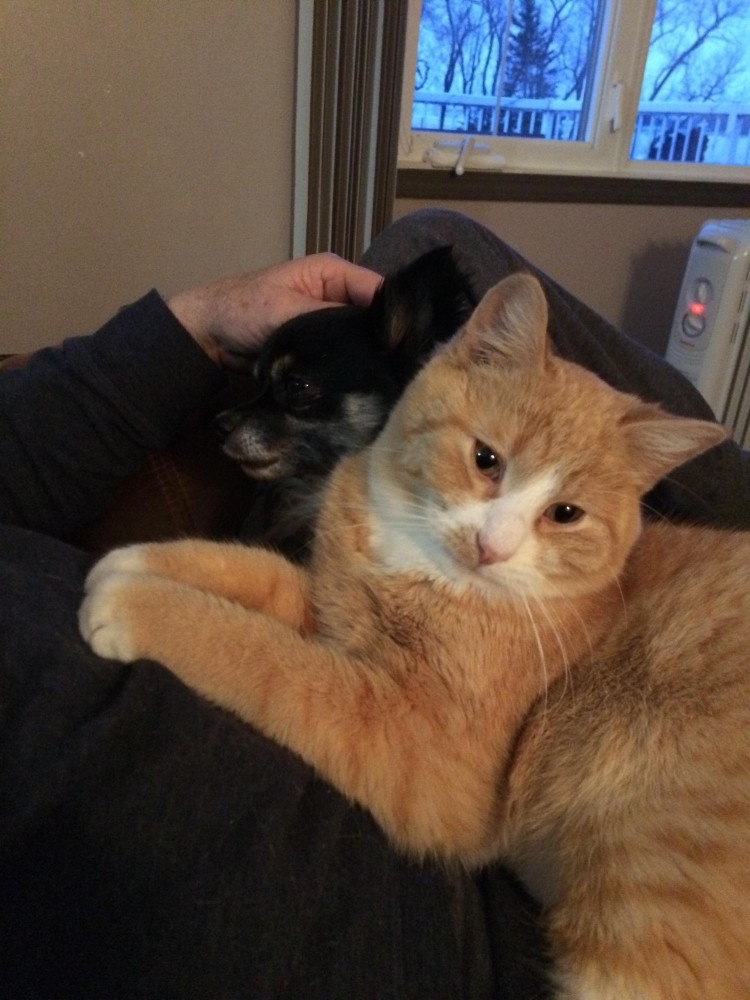 Meet Eddie
DSH orange and white
11 monthes old (vaccinated/neutered​)

Eddie is finally ready for his forever home. This handsome big boy does take a little bit of time to come out of his shell but with patience and a bit of time he will be found cuddling in your lap.He has even started to feel comfortable around kids. Coming for pets and chin scratches. Eddie loves to be brushed and will make a great cuddle buddy.
Litter trained/ Indoor Home ​​​​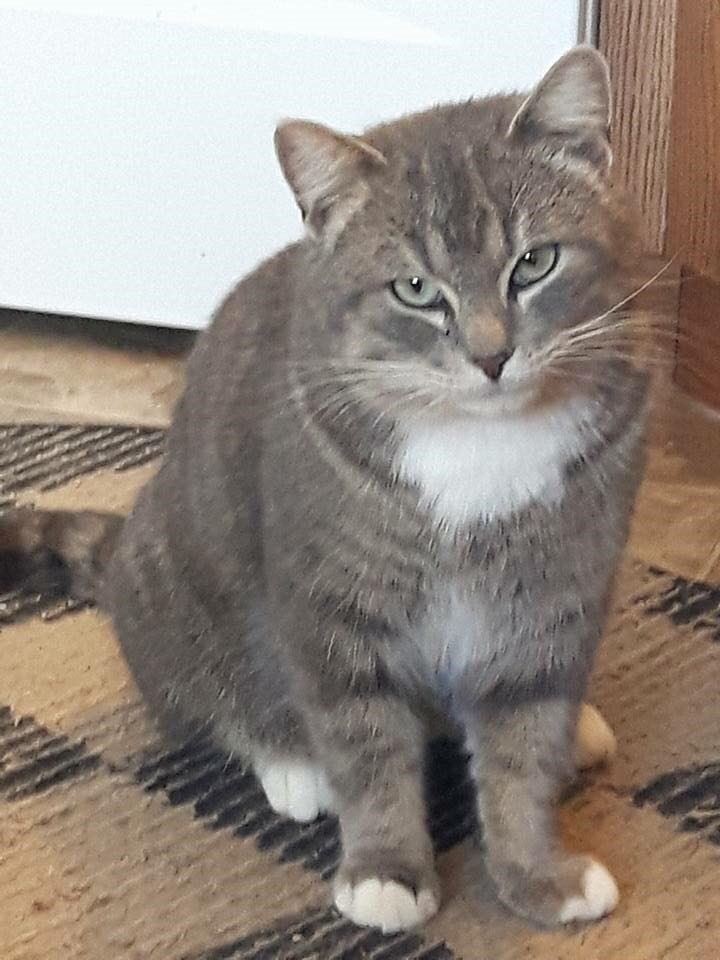 Meet Hilton!
DSH grey tabby with white
2+ years old- male ( vaccinated/ neutered)

​​​​This handsome guy showed up at our feeder as a scared stray earlier in the summer. We weren't sure if he was a feral or just scared. Turns out he was just scared. In time he stopped running away and instead stayed and watched. Canned food finally won him over and once he allowed human touch he transformed into a love muffin. Hilton is used to dogs and other cats in his foster home.
Indoor/Outdoor Home.
Available Cats and Kittens
Meet Wally!
DSH orange tabby with white
2yr old male (neutered/vaccinated)
​
​ Wally came into our Rescue a little underweight and with a leg injury. After lots of tlc he has healed up and now looking for his forever home.
He is a sweet affectionate boy who would love a home and family to call his own. He has been ​with other cats In his foster home and enjoys having a playmate. Wally will follow you around the house cooing, talking and looking for pets. He can be found snuggled up at the foot of your bed at night or snuggled up in your lap in the evenings.
Indoor/Outdoor Home/Litter Trained​

Meet Gizmo & Sadie!
DSH orange tabby/DSH calico
5yrs old(neutered/spayed/vaccinated)
​​
​Gizmo and Sadie's owner Sadly passed away not so long ago. These cats came into rescue VERY scared and it has taken some time to get them trusting others. They had just given up on life. After a lot of patience, time and love they are slowly coming back and acting like happy cats again. Gizmo LOVES his pets and chin scratches, and will be the first of the 2 to come around. He is a husky fella and gives little love bites when he really gets cuddly. He is a BIG, solid boy and prefers not to be picked up but is constantly looking to be loved on. A sweet lovebug this guy is!
Sadie is a very sweet girl as well but she does take a bit more time to trust people and prefers adults over kids. She loves her cat nip and will roll all over making sure every bit of her is covered in it.
These 2 cats have been together all 5+ years of their lives and we will be adopting them out as a bonded pair. They will be needing a quiet home with no young children and preferably as the only pets in the home. They have been doing well with the other foster cats in the house though.
Indoor home/Litter trained​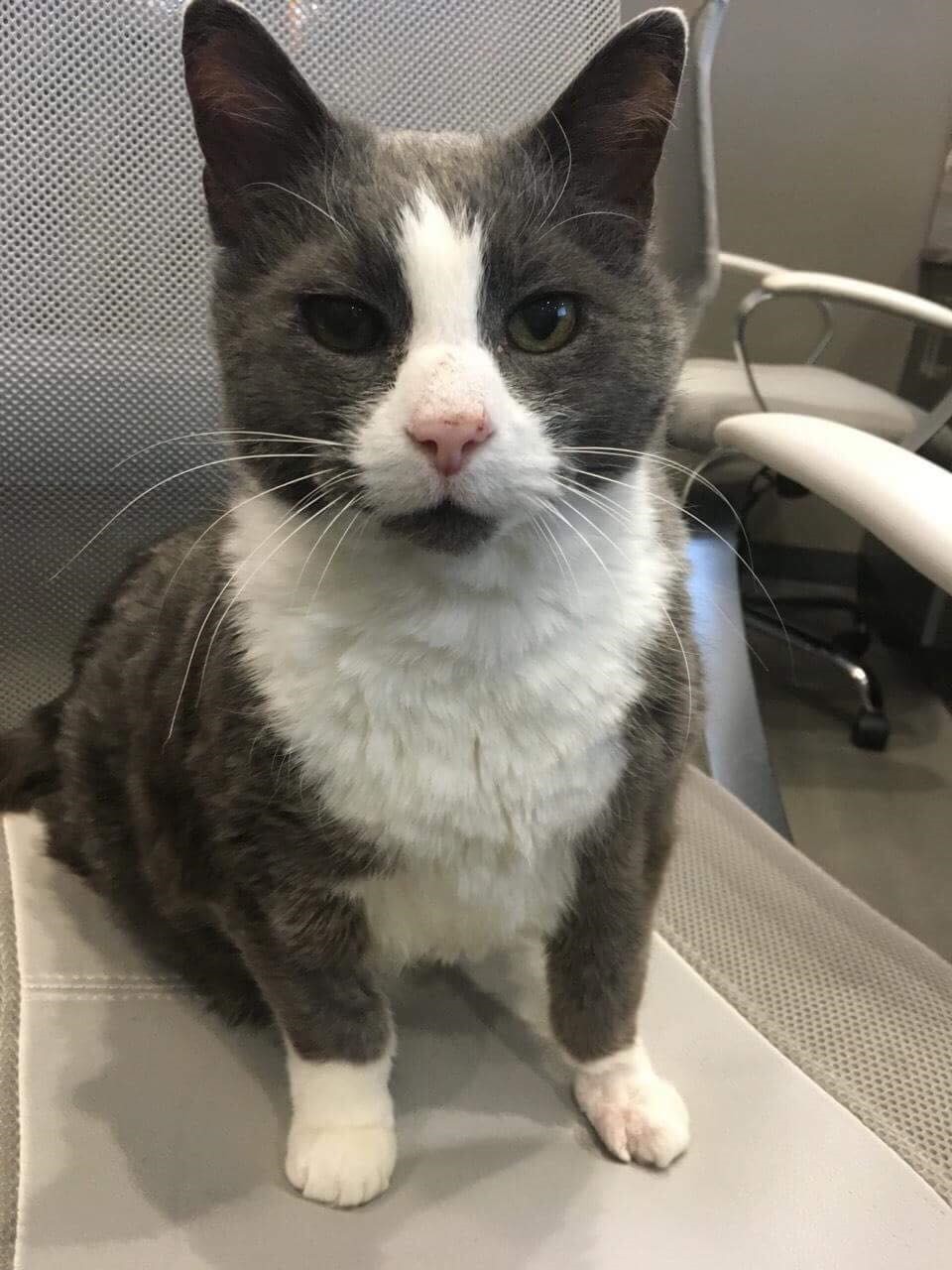 Meet Walter!
DSH grey and white
approx. 10 yrs old-male (neutered/vaccinated)
​​
Walter is currently being fostered at Carberry vet clinic. Sadly, Walters previous owner passed away leaving him without a home. He is a super sweet boy, and loves to rub up against you for pets. He has shown that he prefers to be the only cat in the house. Walter may be a little set in his ways:) but is still a loveable guy in search of his last forever home.
Indoor Home/ Litter Trained​​​​​
Meet Luna!
DSH dk grey tabby
approx.4 yrs old-female(spayed/declawed)

Luna is on the search for her new home! She was brought in with her time up at the pound. Luna was brought into rescue and treated for a bladder infection which sadly could be the reason she was dumped in the first place:( She is a super sweet girl who loves rubbing up to you for pets. She is quite affectionate but, not so fond of belly rubs. Luna doesnt' seem to mind the dog in her foster home but not overly liking the cats. She would do best in a home as the only cat in the home.
Indoor Home/Litter Trained​
Meet Arlo!
DMH black male
1yr old (neutered/vaccinated)

Arlo was in our Rescue as a new born kitten and unfortunetly has returned because the adopter is moving and can't take him or his sister Penny with her. ​​Arlo is a social boy. He loves to follow you around the house to see what you are doing. He enjoys pets but can be found doing his own thing as well. He loves playtime with his foster family. And watching birds on utube while his foster family is away at work:) It would be nice to see these 2 kitties go to a home together if possible.
Indoor Only/Litter trained
​
​​​​
Meet Penny!
DMH grey tabby- female
1yr old (spayed/vaccinated)

Pennys foster family tells me Penny is more of an independent girl. She loves to play with her brother Arlo when her foster family has playtime together. Penny kinda does her own thing though and is quite happy doing not much of anything. She will occasionally come for a cuddle when she see fit. And enjoys watching birds on utube with her brother while her foster family is out at work:) It would be nice to see these 2 kitties go to a home together if possible.
Indoor Only/ Litter Trained​​​​​​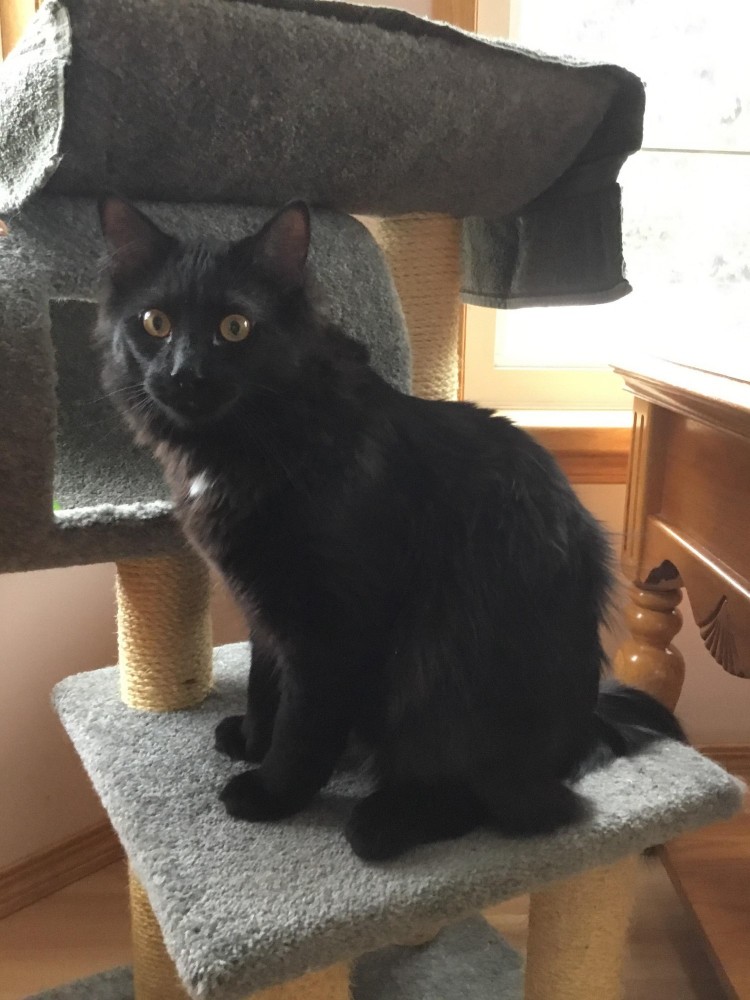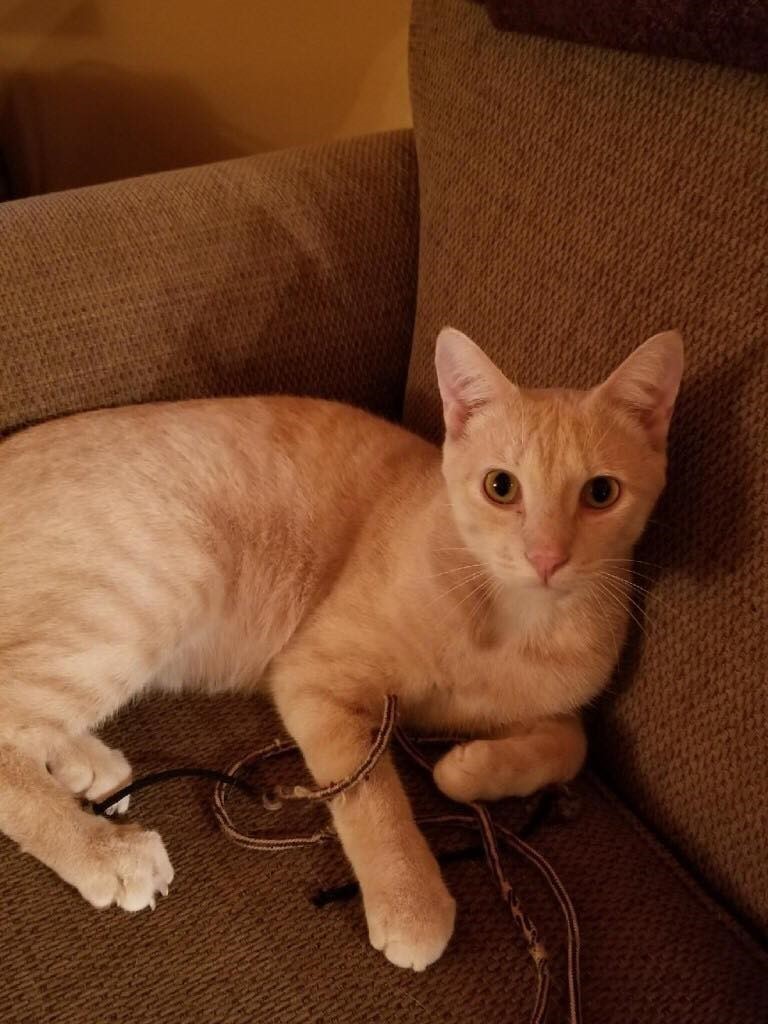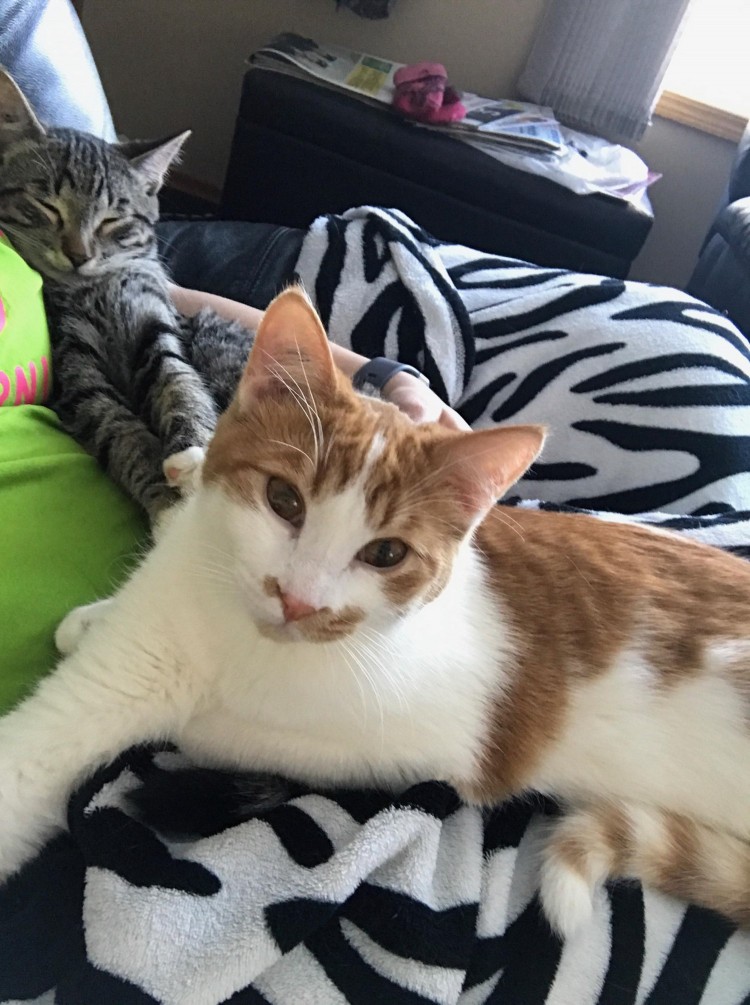 Meet KitKat!
DSH Tabby with white
1.5yrs old-male (neutered/vaccinated)

​​​​​KitKat came into rescue all scratched/cut up. He was likely getting beat up from other intact males in the area he was found. We took him in, got him neutered and vaccinated and now this sweet boy is looking for a home. He is great with kids and other animals. KitKat purrs constantly even for his vet appointments. This boy seems to have a sensitive tummy so will need to be fed a better quality food for sensitive tummies that can be found at any vet clinic. KitKat is such a good boy and would make a great companion for just about anybody.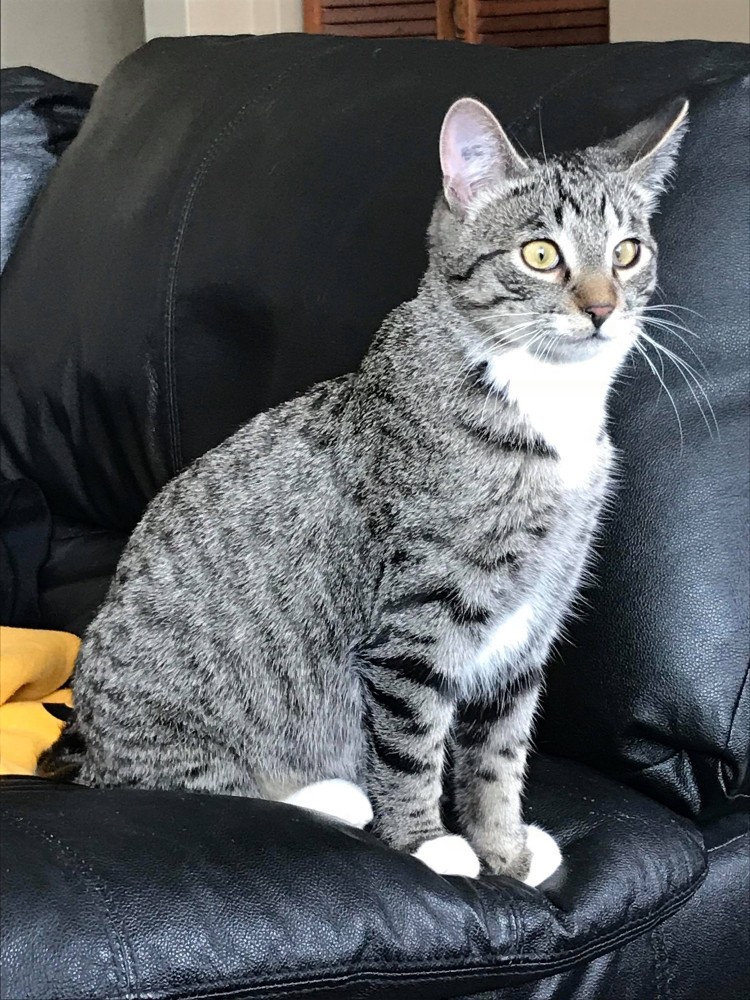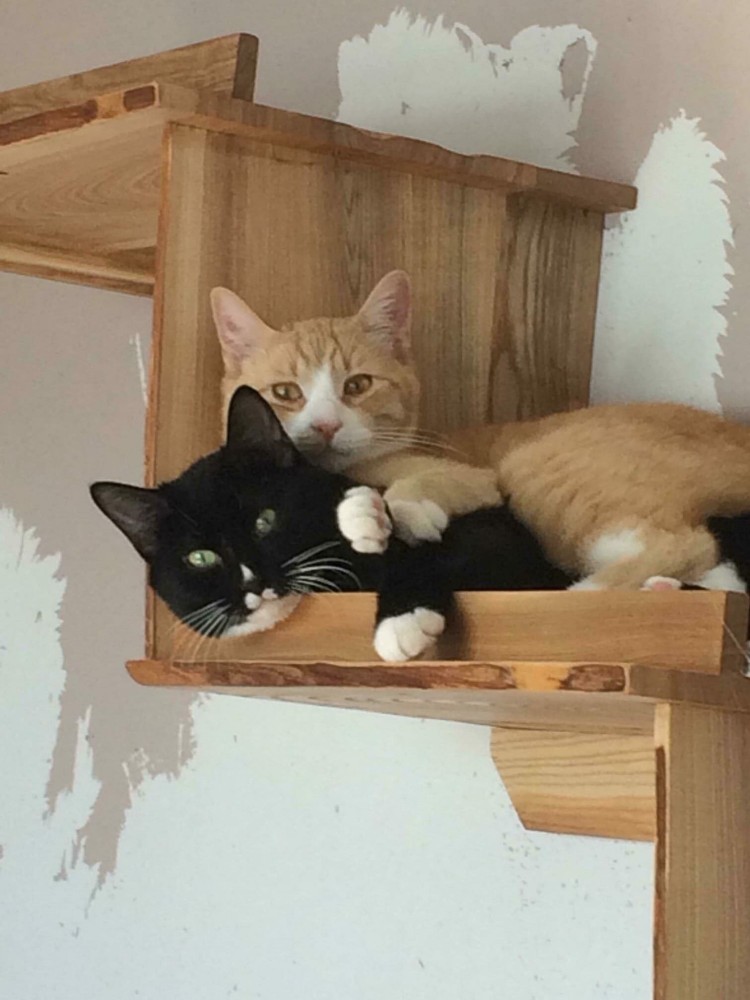 Meet Charlie!
​DSH blk and white
8 month old-male(neutered/vaccinated)

Charlie has a unique mask on his face. Looks like he wears a little moustache. He is a very timid boy but does really well when he is with his foster brother Eddie. We would love to see him go with one of his foster brothers if possible. Charlie is a very laid back boy who is quit content laying up high in his shelf or in his window hammock​​ watching the birds.
​​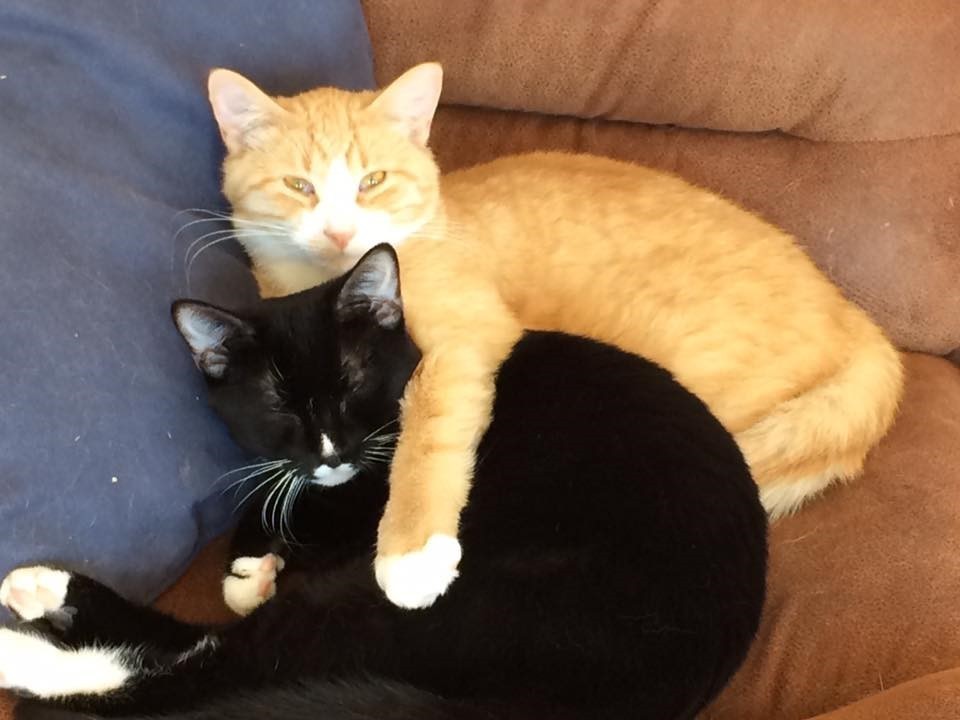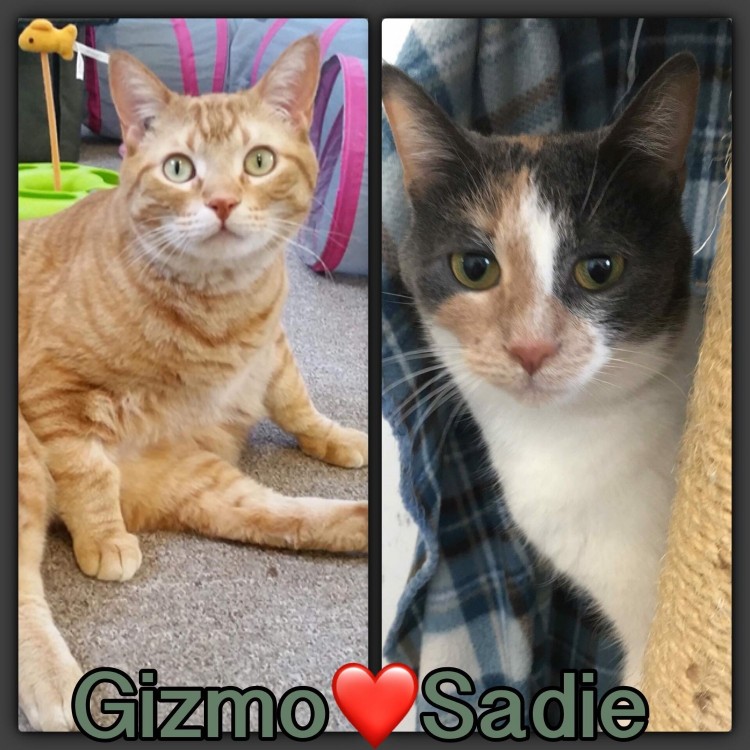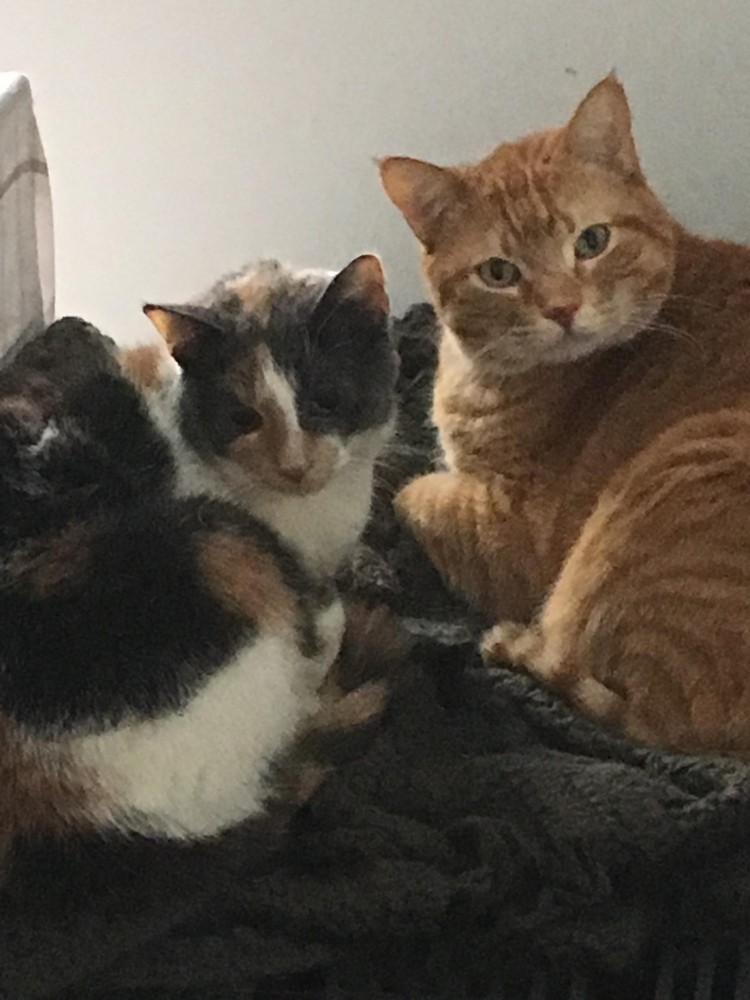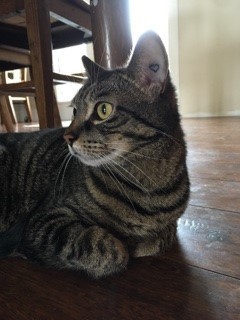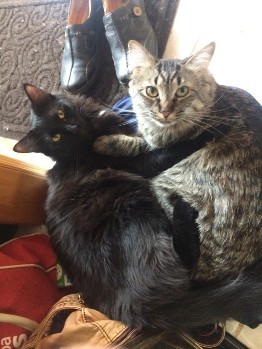 Meet Malificent (Mal)!
DSH black
2.5 yr old female(spayed/vaccinated)​​

Malificent has the most gentle and kindest soul. She gets along well with other cats, the dogs in her foster home and loves snuggling with the kids.
As a kitten, Mal had respiratory issues that have since been taken care of. She still does sound nasally and has a bit of a snore but it doesnt' affect her at all. She is a fully vetted and healthy girl. And she is on the hunt for her forever home​​!
Indoor Home/Litter Trained​